THE APARTMENTS – Former Georgia Tech All-American tennis player and two-time team captain Kevin king joined the Yellow Jackets men's tennis program as an assistant coach, head coach of the Byers men Kenny Thorne announced today. King was previously a volunteer assistant coach during the 2016-17 season.
King played for Tech from 2008-2012 and graduated with highest honors in Mechanical Engineering in 2012. While at The Flats, King partnered with his doubles partner and the current volunteer assistant coach. . Juan spir achieve the No. 1 preseason ranking during the 2011-12 season. He is coming out of a professional career where he beat former world number 3 singles Grigor Dimitrov at the Atlanta Open. He participated in all four Grand Slam tournaments during his career.
"We are very fortunate to be able to welcome Kevin back to our coaching staff. He brings extensive collegial and professional gaming experience. He recently beaten some of the best players in the world and will provide valuable insight into our daily training. Thorne said of the king. "He worked extremely hard on the pitch and in the classroom while he was at Georgia Tech, so he can relate to the current team well. He understands the ambitious goals we have for this team and shares the vision of developing and mentoring our student-athletes.
King is one of the most decorated players in Tech's men's tennis program. He is in the top 10 for career singles wins in all games (84), career wins in doubles (56), season wins in all games (28, 2011-12) and season wins in doubles matches (19, 2010-11). In King's final year, he ranked 7th nationally in singles. King ranks second all-time in career doubles victories, behind only Spir. King and Spir spent three years together in doubles at Tech. The duo have won 66 games together over three seasons.
"I couldn't be more thrilled to be back at Tech. We have a great group of hard working guys and I am delighted to work with them, "King said of his return to The Flats.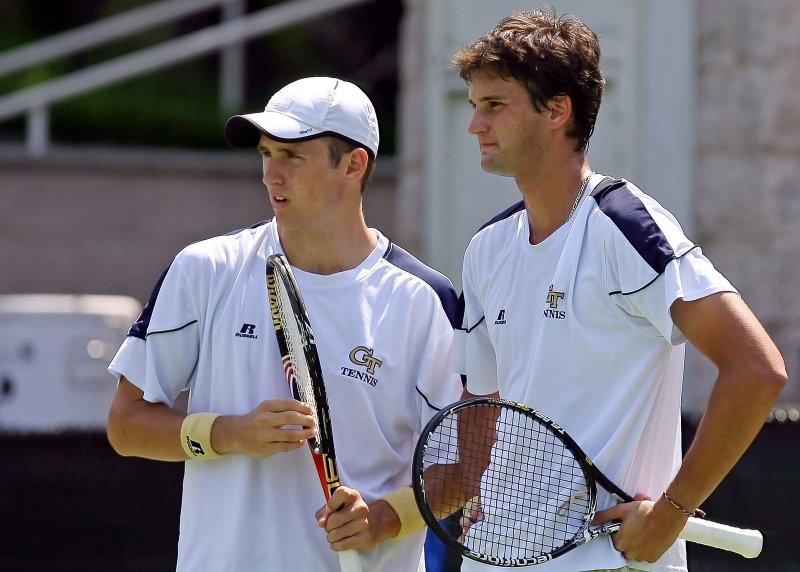 King won the ITA All-American doubles honors in 2011. During that season, he set the season winning mark in all doubles matches at 36. King also won All-ACC honors in 2010 , 2011 and 2012 in duplicate. King was an ITA Academic All-American, 4 times a member of the All-ACC Academic Team and 4 times an ITA Scholar Athlete.
King continued his doubles success with Spir after turning pro by winning six Challenger Series events. King won six other events with four different partners during his doubles career. King also competed in the Wimbledon doubles tournament in 2014 and the US Open doubles tournaments in 2014 and 2018. As a singles player he reached No.162 (May 7, 2018) in the ATP rankings in singles and n ° 114 (July 28, 2014) in the doubles classification. King racked up six singles titles as a professional.
Alexander-Tharpe Fund
The Alexander-Tharpe Fund is the fundraising arm of Georgia Tech Athletics, providing scholarships, operations, and facility support for Georgia Tech's more than 400 student-athletes. Participate in the development of Georgia Tech's Daily Champions and help the Yellow Jackets compete for championships at the highest levels of varsity athletics by supporting the Annual Sports Scholarship Fund, which provides scholarships directly to Georgia Tech student-athletes. To find out more about support for yellow vests, visit atfund.org.
– # TogetherWeSwarm-
Source link