Watertown senior John Clifford announced on Twitter on Tuesday that he had made an oral commitment to the University of Wisconsin and planned to participate in football.
The 6-foot-5, 255-pound Clifford was a second-team selection as an offensive guard and a second-team lineman in defense on the all-Badger Large conference football team. In the past seasons he has also played tight.
It engages like a favorite walk-on.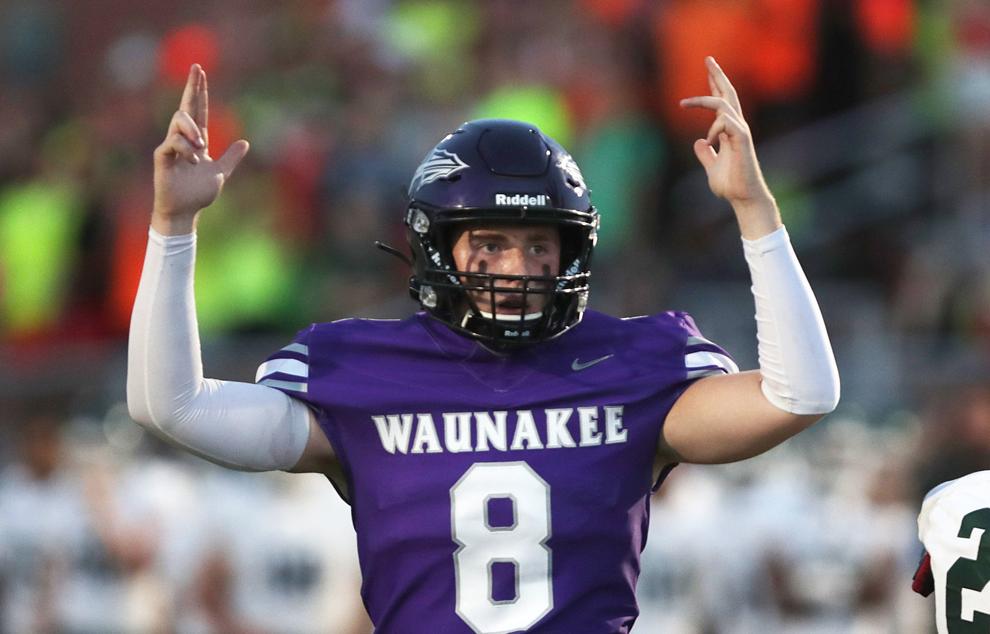 Clifford tweeted: "Happy to announce that I will be continuing my college and athletic career at the University of Wisconsin. Thank you to all my family, coaches and teammates who have helped me throughout my career so far. Let's get to work. "
Watertown football coach Benji Kamrath tweeted: "Congratulations John! So proud of you! Watertown High School's first Big Ten football kid in 18 years of training. Go goslings! "
Badger Large football preview: 10 players you need to know this season
Gabe Klatt, N / A, RB / DB, Beaver Dam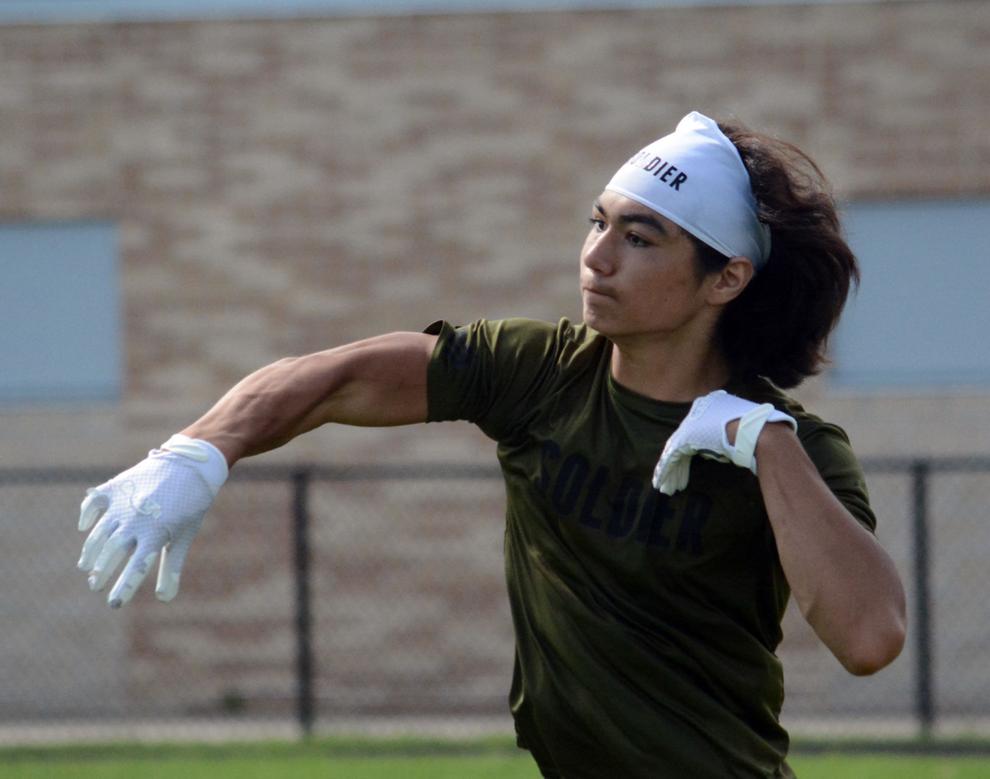 Klatt is expected to be a key contributor this season, especially as running back and defensive back. He showed promise in those positions last season, but injuries have derailed his campaign.
Deven Magli, father, DB / WR, DeForest
Magli, a commit from North Dakota, is one of the Norskies' leaders in high school and as a catcher. He was an AP First Team All-State selection as a defensive back for the alternate season and was a WFCA Large Schools All-State selection. He made 24 tackles, including 19 solo, forced a fumble and had two interceptions returned for scores. He's about to go from cornerback to safety. He also averaged 19.3 yards per catch on 16 receptions.
Marshaun Harriel, sr., WR, Janesville Craig
One of the Cougars' main returning players is Harriel, a running back and a cornerback. The 5-9, 160-pound Harriel was a threat in the passing game, totaling 21 receptions for 310 yards and one touchdown in the alternate season.
Zack Bothun, sr., LB / RB, Milton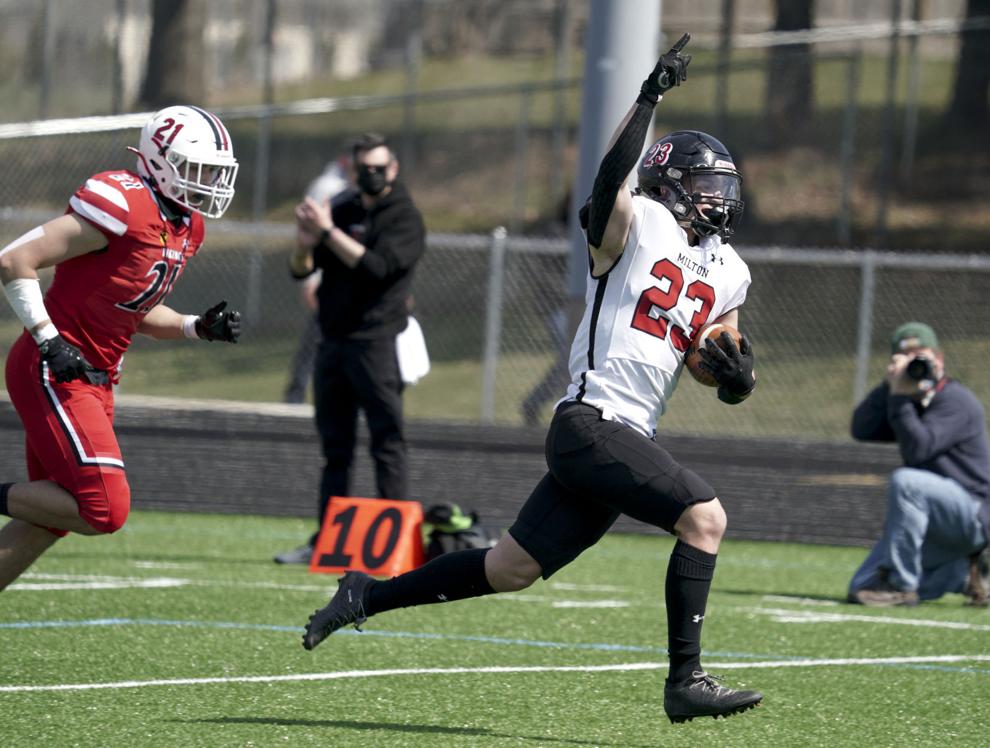 Bothun, 6-1 and 205 pounds, linebacker and running back, was second on the team in tackles (72) and had four tackles for a loss, three sacks, three forced fumbles, three fumble recoveries and an interception for a touchdown in the spring.
Jack Campion, father, S / WR / PR / KR, Milton
The 5-10, 155-pound Campion is a versatile player for the Red Hawks, playing safety, catcher, kick turner and punt turner. Milton coach Rodney Wedig described Campion as "one of the best three sports athletes in the state." Campion had 57 tackles and four interceptions in defense and averaged 25.4 yards per punt return, returning a punt, kickoff and interception for touchdowns.
Cooper King, sr., LB, Oregon
King, linebacker and fullback, led the Panthers defense with 49 tackles last spring, including 12 solo, and had two tackles for a loss and a sack as Oregon finished 2-3, beating Janesville Schools .
Caleb Huff, sr., QB, Watertown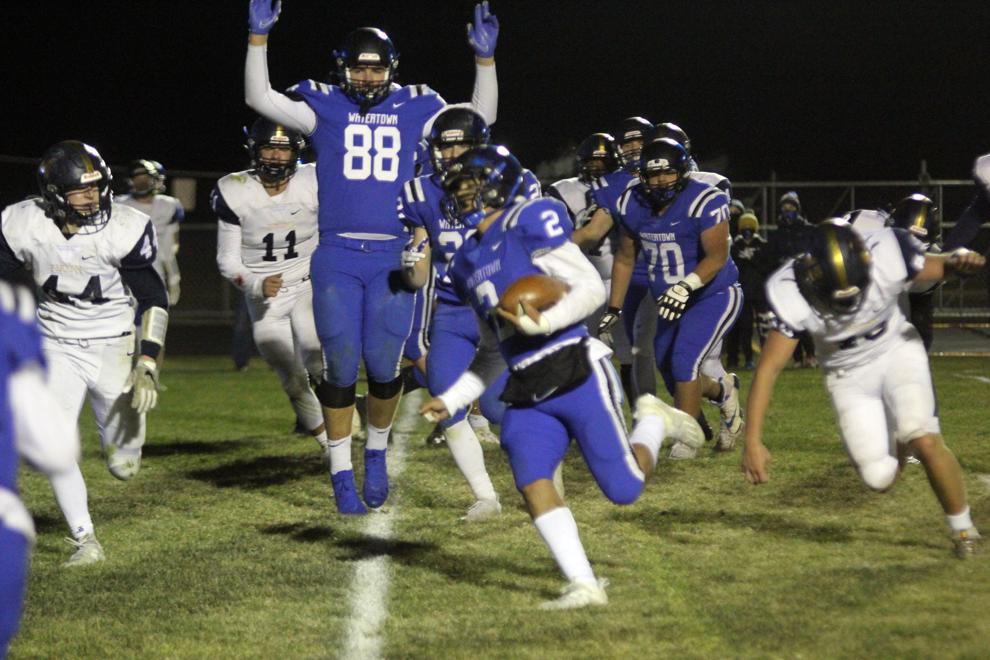 Huff, one of the Badger Large's best double-threat quarterbacks, threw for 916 yards, with eight touchdowns and four interceptions, last fall – often targeting Oliver Meyers. Huff also ran for 204 yards and eight touchdowns, behind a line led by Caden Maas.
Jack Dotzler, father, OL, Waunakee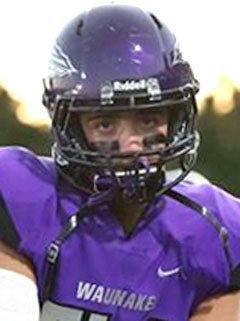 The 6-foot-7, 255-pound Dotzler, who enlisted at the University of Iowa, had a stellar junior season during the WIAA's alternate fall season in the spring. He was a unanimous selection of the Associated Press's All-State football first-team for the fall season, a choice of the Wisconsin Football Coaches Association for the top schools and the offensive lineman. spring from WisSports.net for undefeated Waunakee, averaging 47.3 points per game.
Andrew Keller, sr., TE, Waunakee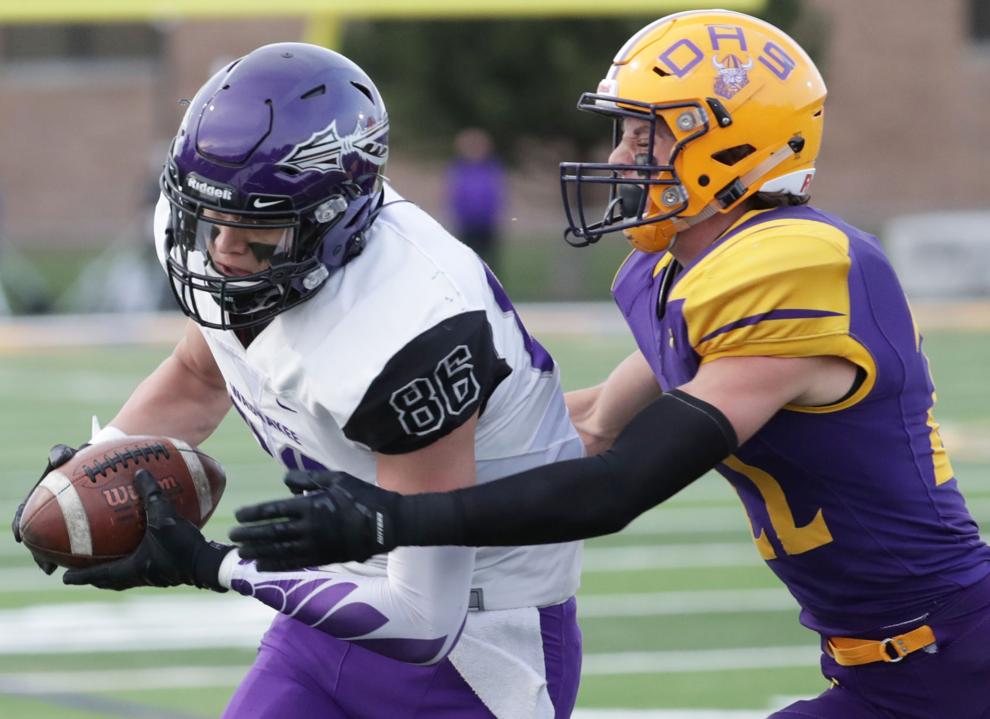 6-5 Keller, who signed for Iowa State, was one of the state's best tight ends last season with 19 catches for 321 yards and five touchdowns. He was unanimously selected to the AP Fall Season Alternative All-State Team First Team and a WFCA Large School All-State Pick.
Quentin Keene, sr., QB, Waunakee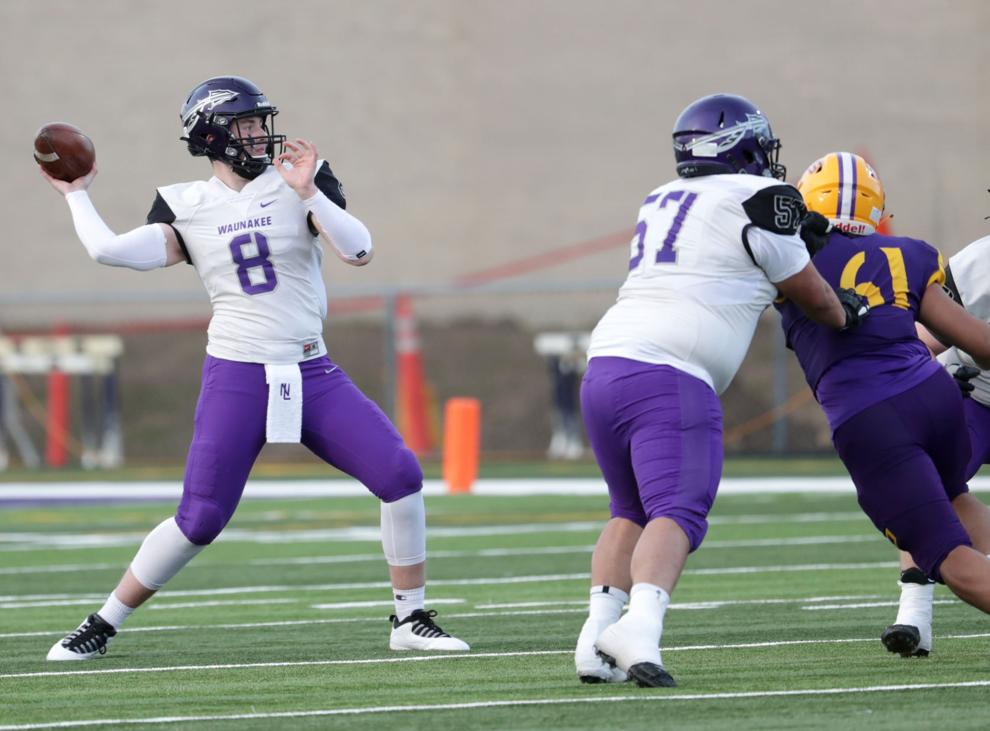 The 6-1 Keene was an honorable choice of all AP states and an honorable selection of top WFCA schools after an outstanding season as a Warriors quarterback. He threw for 1,112 yards, with 18 touchdowns and three interceptions last spring, and completed 78.2% of his passes.