Sport is a booming industry. With people tuning in to live sporting events, as well as people paying to watch the action in person, there's a lot to come out of this lucrative business.
So, are you looking to join this booming industry? Well, you are not alone!
In fact, you will be matched against other job seekers looking to make a living in the sports industry. What's a job seeker to do?
Writing a resume is one thing. But what about having to write something that can win you an interview in no time? Sounds tricky, right?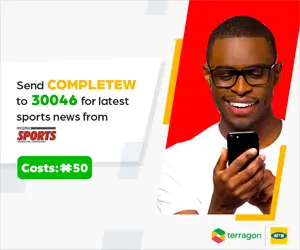 But do not worry !
You can DEFINITELY write a CV that will not only attract the attention of sports companies, but will also help you land the sports job of your dreams! This brief guide will outline who can benefit from such a resume, then outline how you can create an eye-catching and effective sports career resume to land you the job you want in the sports industry.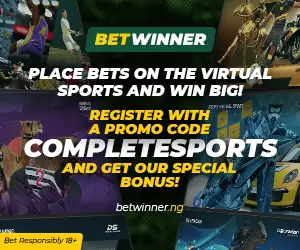 Who can benefit from a sports career CV?
"Many sports professionals can use a sports CV to apply for various jobs in the sports industry," says Esther Williams, career blogger at Oxessais and studydemic. "Like any other industry, sport offers entry-level jobs, as well as internships, with career development opportunities."
Here are some career paths to consider when creating a sports career resume:
Coaches and assistant coaches
Professional athletes
Sports marketing and sales
athletic trainers
physical education instructors
Fitness Specialists
Recreation Coordinators
Sports broadcasters and journalists, etc.
Related: 4 practical tips to become a better football fan
Write a good sports CV
With many career paths to consider in the sports industry, it's important to stand out with a winning resume. That said, here are some tips for writing an effective sports career resume:
First, the basics
First of all, you will need to provide the basic elements in your CV:
Your name
Your address
Email and phone number, etc.
Although this step is simple, it is important to have these basics on your CV, so that sports companies know who you are. Then add any relevant work experience, volunteering, etc.
Having the basics will help you personalize your resume to polish it later.
Highlight achievements
Next, don't be afraid to talk to sports companies about the things you've accomplished in your career so far.
For example, if you are applying to be a professional athlete in a sport, show your accomplishments in that sport. Whether it's participating in a college sport or winning championships in that sport, let employers know. Chances are you'll get the chance to try out your favorite sport.
Whereas, if you are applying to be, say, a sports analyst, show employers your successes as a data analyst, data scientist, etc.
Proofread CV
"There's a good chance your resume will contain typos and inconsistencies in wording, wording, etc.," says Donna Whitney, editor at Assignment Services and United KingdomWritings. "If an employer sees the mistakes on your resume, they won't take you seriously. So instead of leaving anything up to chance, make sure to proofread your CV before submitting it.
Online tools like Reprise, Best Writing Services, Real notice, Do my homework, Top Canadian Writersand Best Essay Writing Service can help you with your proofreading needs.
Always update your CV
Finally, don't think that your sports CV will still be good after 5 or 10 years. Like any CV, your sports career CV should be up to date with relevant information and achievements. In other words, no employer wants to hear about your 1999 championship in 2022. Employers want to see what you can do now.
Also, make sure basic information (e.g. contact details, email, phone, etc.) is up to date. Ideally, you'll want to update your resume from time to time, so employers take you seriously. The last thing you want is to hand over an outdated resume that's unrelated to the job you want.
Conclusion
So this is it!
If you want to get into the sports industry, consider writing the best possible sports career resume! To recap:
Don't forget the basics.
Highlight your accomplishments.
Proofread your resume. AND,
Don't be afraid to update your resume from time to time.
By heeding these tips, you will be able to navigate through the hurdles of writing a resume for your athletic career endeavors.
Good luck!
Madeline Miller is a writer at essay on education and Help. She is also an editor at Online homework help. As a content writer, she writes about resume writing and job trends.

Betway.com: Bet anywhere, anytime, 100% first deposit.
Copyright © 2021 Completesports.com All rights reserved. The information contained in Completesports.com may not be published, broadcast, rewritten or redistributed without the prior written permission of Completesports.com.
!function(f,b,e,v,n,t,s) {if(f.fbq)return;n=f.fbq=function(){n.callMethod ? n.callMethod.apply(n,arguments):n.queue.push(arguments)}; if(!f._fbq)f._fbq=n;n.push=n;n.loaded=!0;n.version='2.0′; n.tail=[];t=b.createElement(e);t.async=!0; t.src=v;s=b.getElementsByTagName(e)[0]; s.parentNode.insertBefore(t,s)}(window, document,'script', 'https://connect.facebook.net/en_US/fbevents.js'); fbq('init', '287406252908265'); fbq('track', 'PageView');